Armenian traditional cuisine is certainly delicious and unique. Make sure to visit local national restaurants and discover amazing and absolutely new dishes and tastes during your tour in Armenia. But yet, we must admit, that we all sometimes want to try something completely new and exotic. Yerevan is famous for a huge selection of restaurants, which offer not only Caucasian cuisine, but also international: continental, eastern, European, Indian, Chinese, Japanese, etc. For all that the most popular places are sushi bars in the capital which do an amazing job by perfectly recreating the atmosphere and reproducing traditional sushi and rolls. Check out the top 5 best sushi bars in Yerevan that are popular among lovers of sushi and traditional Asian dishes. If you have already visited any of them, share your thoughts and give us feedback.
Sushi Bars in Yerevan: Ako Sushi
A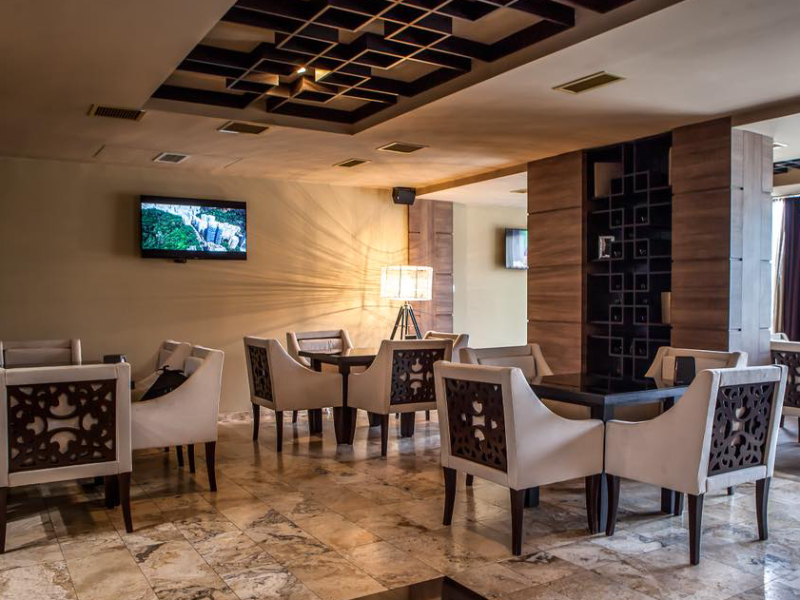 ddress: Martiros Saryan st., 6, Yerevan 0002, Armenia
Tel: +374 99 677779
Saryan Street is known for its wine bars, but Ako Sushi fits perfectly into this list. The sushi bar menu offers all kinds of classic rolls and sushi, as well as temaki for those who struggle with using sushi sticks. In addition to a huge selection of sushi, sashimi, and rolls, the menu also includes other Japanese dishes like soups with seafood and vegetables, Sarada, noodles, and seafood snacks. All dishes are prepared with fresh seafood delivered from Russia and Europe, as well as with local caviar and trout.
The restaurant's interior is made in a classic style in warm cream tones mixed with rich oak shades. And yet, if you do not have the opportunity to visit the restaurant, you can always use the service of fast delivery of all dishes.
Sushi Bars in Yerevan: Dragon Garden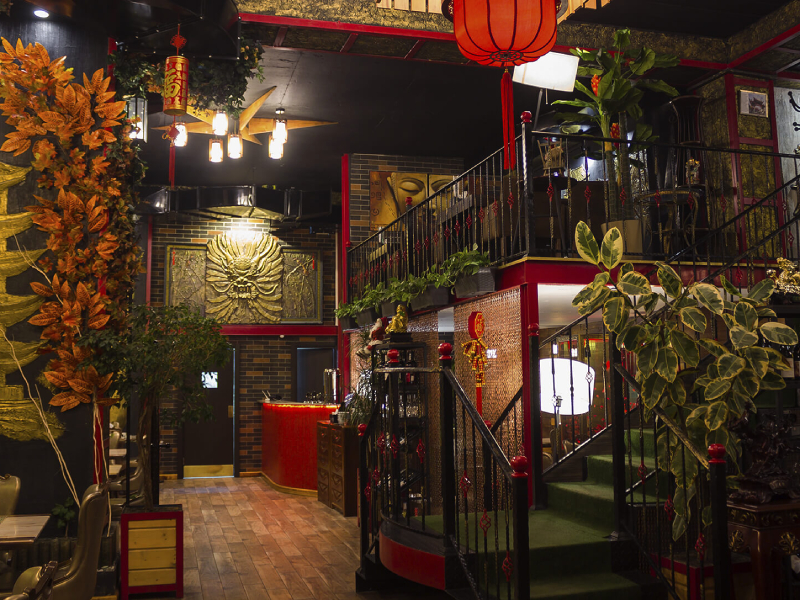 Address: Arami st. 76, Yerevan 0002, Armenia
Tel: +374 44 757588
Dragon Garden is one of the most colorful and atmospheric restaurants of Asian cuisine. Guests are welcome to enjoy the large selection of both sushi and exquisite dishes of Chinese, Japanese, and Thai cuisine.
A two-story restaurant with a winter garden immediately attracts attention with its chic exterior. As soon as you step into the restaurant, make sure not to lose your head from bright colors, decor, plants, Buddha images, and, of course, the dragon himself. In a word, this is a real paradise for those who love taking photos.
The menu of the Dragon Garden is no less attractive. The restaurant was the first in Yerevan to offer guests a traditional hot pot. This idyll is complemented by a huge selection of alcoholic drinks, a rich wine cart, and cocktails.
Sushi Bars in Yerevan: Sushitoria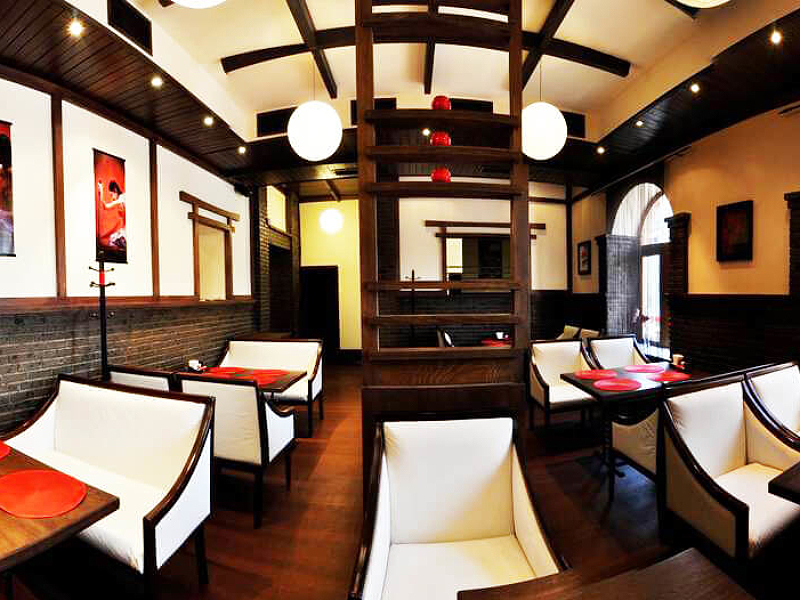 Address: Tumanyan st. 38, Sayat - Nowy 1, Yerevan
Tel: +374 60 48 00 48
With the motto "Territory of real Japanese cuisine", Sushitoriya has been pleasing residents and guests of the capital with delicious and fresh sushi and other Japanese dishes for several years. Both sushi bars of Sushitoriya are located in the center of the capital offering the perfect finish of the evening walk about the city center.
The menu includes not only a wide selection of rolls, sushi, and sets but also a large variety of seafood dishes, soups, and salads, teriyaki, and tempura. For vegetarians, there is a separate vegetarian menu with dishes and sushi. The special moments in the sushi bar are the tea ceremonies. You can enjoy dessert and toning tea at Kyoto Lounge. This is a separate room with a Japanese interior in more muted colors, a separate VIP area, a Tokyo room, and a non-smoking room.
Sushi Bars in Yerevan: New Tao
Address: st. Tumanyan 10, Yerevan
Phone: +374 11 54 09 99
Another sushi bar welcomes guests in the center of Yerevan, presenting favorite dishes and sushi. The two-story restaurant has a large bright room on the ground floor in warm colors and a smaller room on the lower floor made in a modern style and darker colors for secluded evenings.
The menu offers a rich selection of Chinese and Japanese dishes, all kinds of salads, royal seafood dishes, sushi, sashimi, rolls, and much more. New Tao often arranges promotions on sushi sets thus attracting a huge number of guests.
Sushi Bars in Yerevan: Samurai Sushi Bar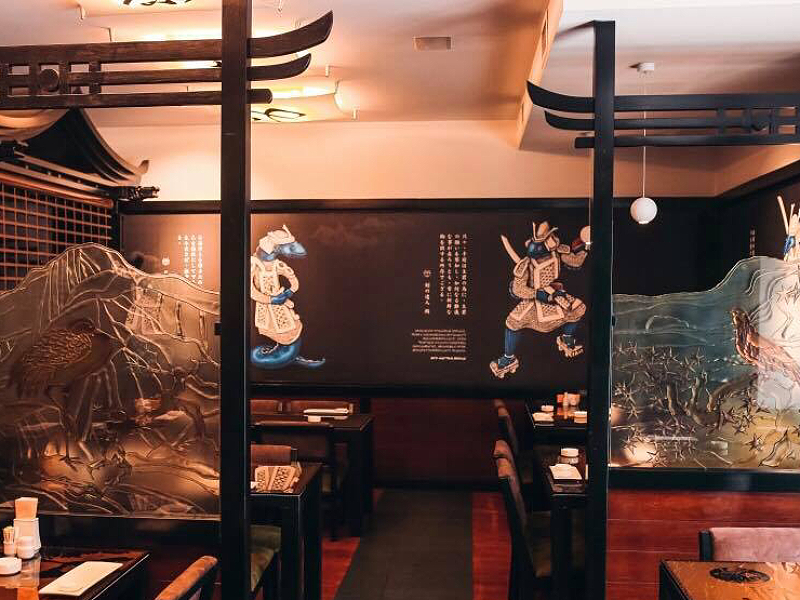 Address: st. Baghramyan 2, Yerevan
Phone: +374 10 58 56 70, +374 99 58 56 70
Samurai sushi bar was the first in Yerevan to introduce Japanese cuisine. Thirteen years ago, not everyone knew or tried sushi, and Samurai immediately became a popular restaurant in the city. Today, there are more than a dozen sushi bars and restaurants in the city, but Samurai remains one of the best.
The restaurant's interior is made in a traditional Asian style, with the details in red and blue tones, wood and a lot of light. The restaurant often hosts thematic nights and tea ceremonies. It is a great place for both romantic and family dinners.
Sushi Bars in Yerevan: Wasabi Sushi & more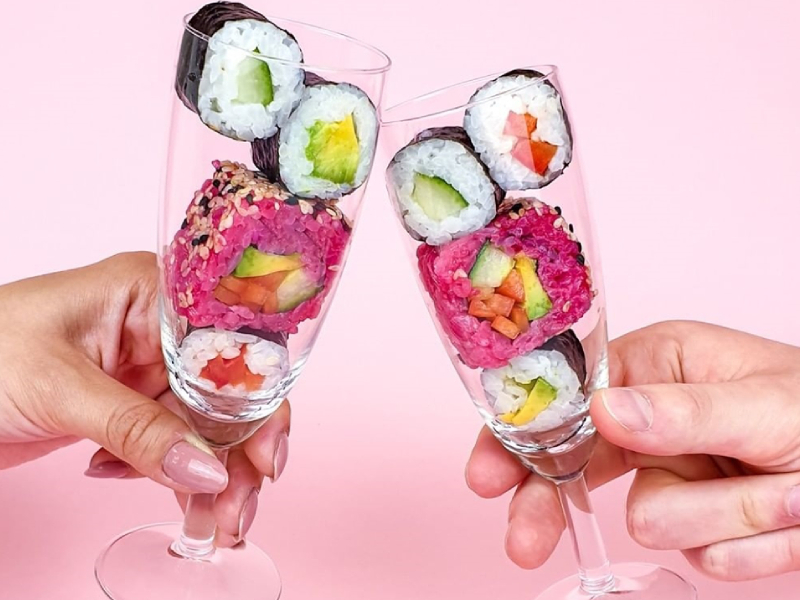 Address: st. Abovyan 1/3, Yerevan
Tel: +374 77 59 00 59
Finally, the list of the top five sushi bars in Yerevan is completed by Wasabi Sushi & More, the most popular sushi bar in Yerevan with several restaurants both in the city center and in large shopping malls.
The sushi bar menu includes classic Asian dishes of noodles, seafood, soups and salads, sushi sets, and seafood cocktails. In addition to traditional Japanese cuisine, you can find pizza, pasta, barbecue, and steak on the menu.
Choose the Tour to Armenia, Georgia and Azerbaijan you like most and tour-operator Arara will organize your amazing Holiday in the Caucasus.
Thank you! You have succeeded your payment. Our tour coordinator will contact you the nearest working