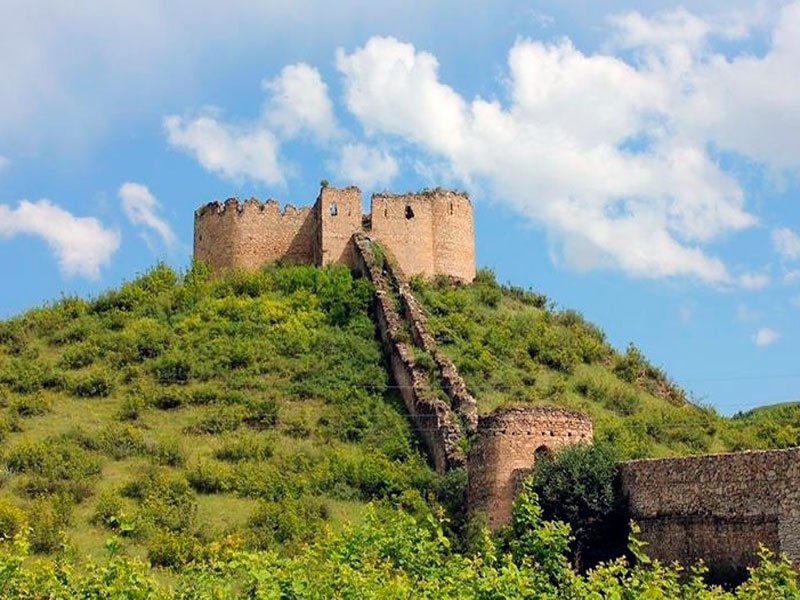 Mayraberd Fortress (also known as the fortress of Askeran) is located in Askeran village, in Artsakh. It was built by the khan of Panahali in the XVIII century. The eastern walls of the fortress were the gates of the Karabakh khanate and guarded the approaches of the city of Shushi. You can reach the fortress by the Stepanakert-Askeran highway stretching on both banks of the Trtu River.
Once Mayraberd was of defensive and strategic importance. It was repeatedly attacked. In 2002, the historical monument was restored and is now in excellent condition. From the road, one can see the walls of the fortress stretching along the slope of the mountain, the main entrance and the fortress towers. The fortress has six defensive towers on three floors. The towers are connected by two-story corridors. Because of the uneven terrain, in some places the first floor of the tower is connected to the second floor of another tower.
Get acquainted with our tours to Armenia and visit other no less unique sights of the country!
Thank you! You have succeeded your payment. Our tour coordinator will contact you the nearest working