In this post we are going to share some unique information about the most common national dances in Armenia and the most famous ensembles. Those who wish to take part in master classes and learn some movements of our folk dances will also find some great tips at the end.
Armenian National Dances: Description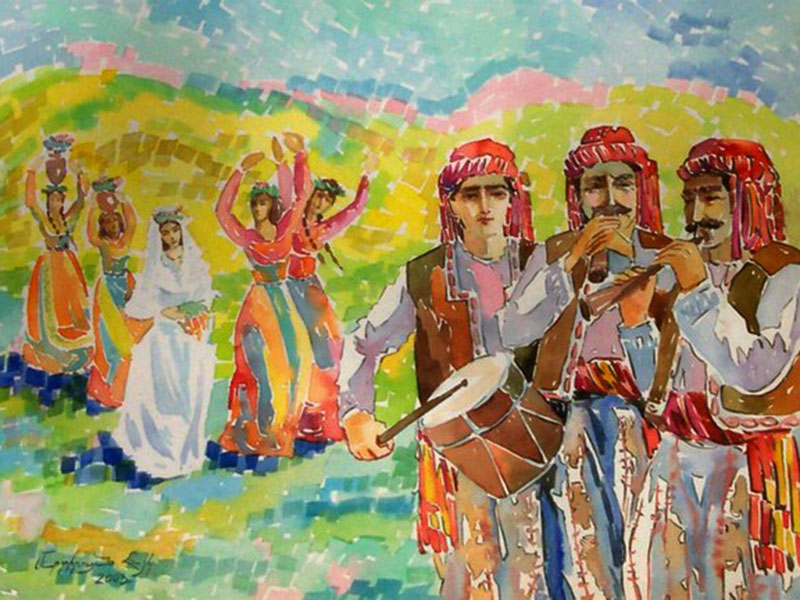 Each region and province in Armenia has always had its own dances and national costumes. Through theatrical dance, territorial districts expressed their life and customs, cultures and traditions. Every movement in a dance has its own history and meaning.
If you prefer warlike dances, then you would be interested in "Berd" and "Trahag". Berd is a warlike national dance, performed by men, who form a two-story wall, climbing on each other's shoulders. This dance reminds us of the days when Armenians heroically fought for their country. Trahag is a dance, performed by men using a variety of weapons – swords, sables and thick sticks. It was originally performed as a rite to inspire soldiers before the war. The dance simulates warrior movements and demonstrates weapon using skills.
If you are a fan of slow and gentle dances, then you would be interested in "Uzundara." Uzundara is a female solo dance that appeared in Artsakh (Nagorno-Karabakh). Initially, the dance was a ceremony of the bride, which symbolized the bride's farewell with the parental home. Movements in it are slow and restrained.
Kochari is also one of the most famous dances of Armenians. It originated in the almost prehistoric age. The dance is accompanied by the tune played on "zurna" and "dhol". Performers form a circle and put their hands on each other's shoulders.
Armenian National Dances: Ensembles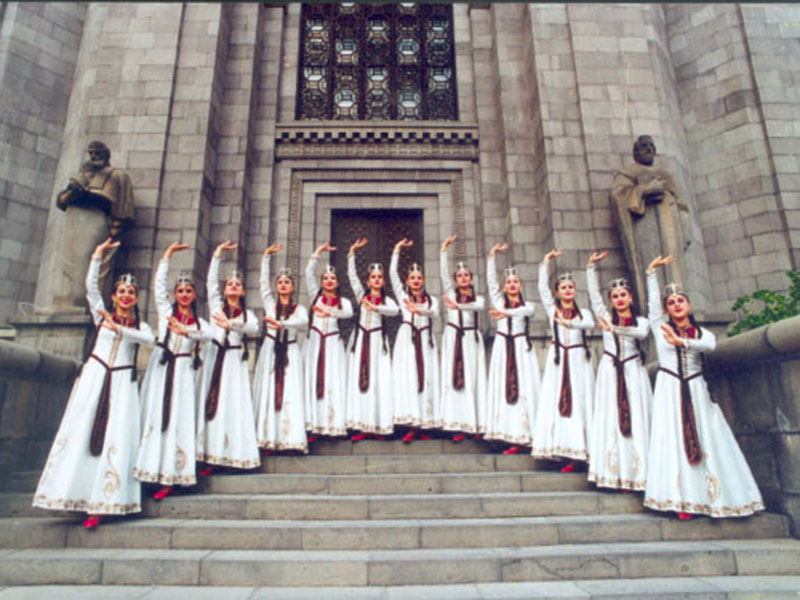 A number of dance groups were created in Armenia, which are known not only within the country but also gained recognition around the world.
"The State Dance Ensemble" of Armenia was founded in 1958 and is a worthy representative of the national dance both in Armenia and around the world. It made brilliant tours in Latin America, the USA states, and in Europe.
The Ensemble "Berd" has in its repertoire a huge number of popular folk dances, which represent different regions of the Republic of Armenia, as well as many areas of historical Armenia.
Also of great recognition are "Karin", "Barekamutyun", "Geghard" and others ensembles.
Armenian National Dances: Projects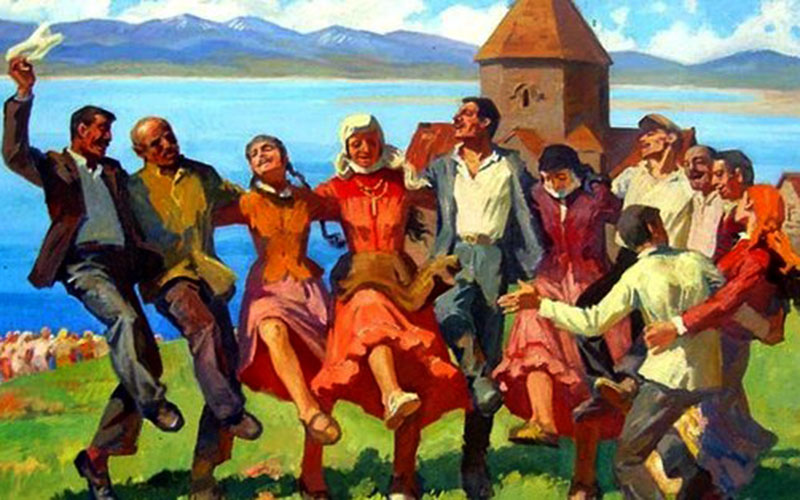 If you are interested in Armenian dances, there are lots of projects that allow anyone to learn about both the national dance and the Armenian culture itself.
Some cultural events with the participation of Armenian dance ensembles also take place in the Concert Hall of Aram Khachaturyan.
Armenian National Dances: Training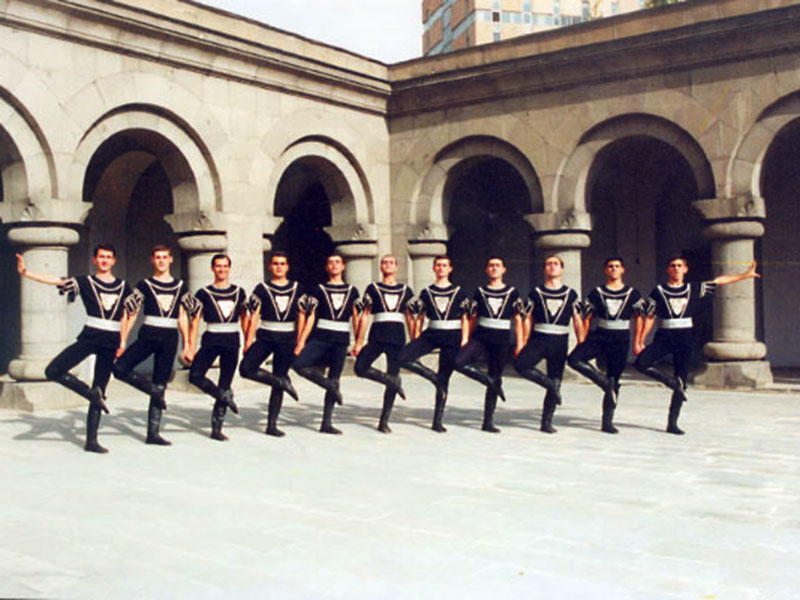 For those who wish to learn Armenian national dances, there are lots of various training schools in the country. In Echmiadzin a charitable cultural organization called "Cross of Armenian Unity" was opened some time ago. The organization holds different cultural and social programs. Everyone is welcome to attend their national dance lessons and many other ones related to the culture of Armenia.
Various schools are also open in the capital for those who want to learn both professional and amateur dancing. Near the metro station "Yeritasardakan" "The National Art Center" is located, where anyone can apply for Armenian dance training. (Tuition is approximately 8,000 AMD per month).
On Arshakunyants Street you can find a dance studio "Bem"; it also provides the opportunity to study dancing. At the end of the training, students get a certificate.
It is impossible to fully learn about the culture and history of Armenia, without seeing the Armenian national dances.
Choose the Tour to Armenia you like most and tour-operator Arara will organize your amazing Holiday in Armenia. Travel to Armenia with the local agency.
Thank you! You have succeeded your payment. Our tour coordinator will contact you the nearest working