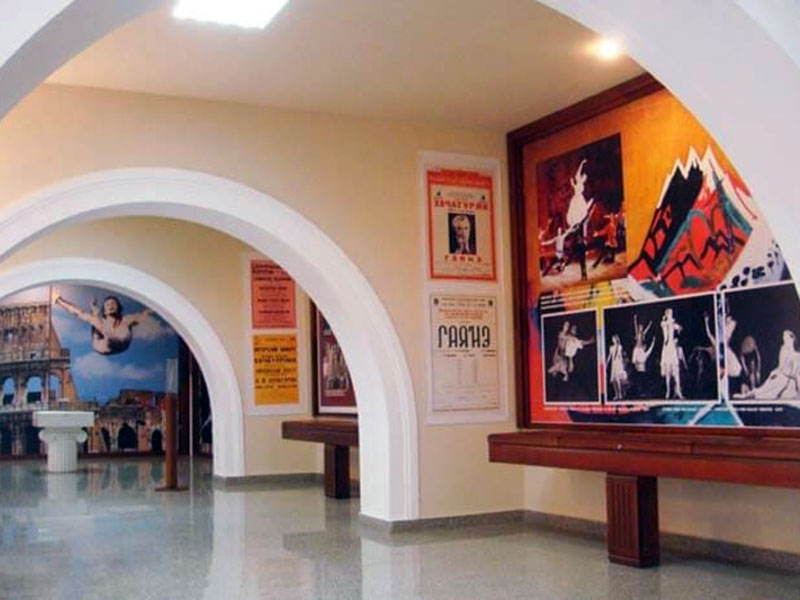 The Armenian nation presented the world with the great composer and genius of musical art of the 20th century - Aram Khachaturian, who is also the founder of the modern Armenian composer school. Aram Khachaturian is included in the list of the most illustrious composers of the twentieth century according to UNESCO. Khachaturian has left a rich musical heritage. Among the famous works of the composer can be listed "Spartacus" and "Gayane" ballets. In particular the "Saber Dance" which is a famous piece from "Gayane" ballet final act has become the hallmark of Khachaturian's musical art.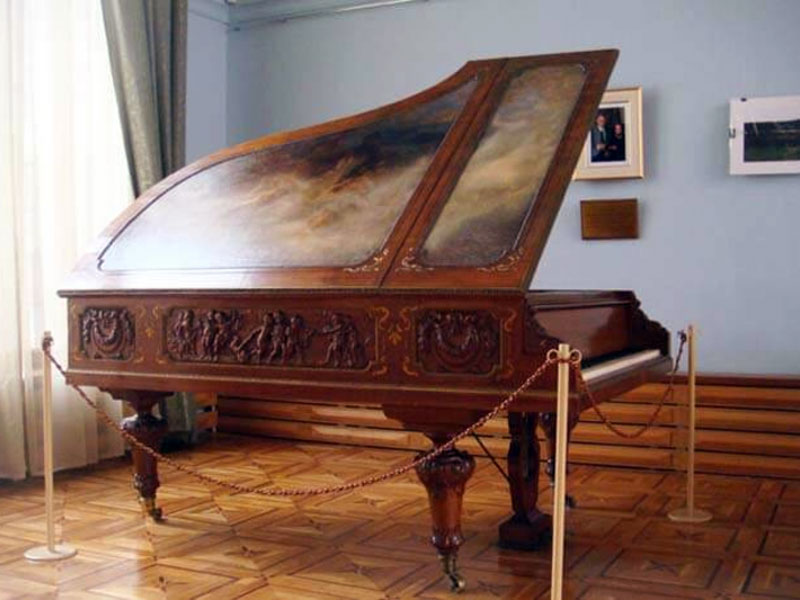 The project of Aram Khachaturian's house museum was conceived by the Armenian SSR government during the life of the maestro. As a basis for the future museum was chosen the mansion, where once lived his older brother with his family. Khachaturian often stayed here when he came to Yerevan. The official opening of the museum took place in 1982, shortly after the composer's death. The museum is located in the center of Yerevan, at the intersection of Marshal Baghramyan Avenue and Zarobyan Street. The facade of the building is symbolically framed by marble arches, which resemble tuning-forks. On the ground floor there is a memorial and a library. On the second floor there are 10 spacious and bright exhibition halls intended for permanent exhibitions. Here are deposited numerous letters, manuscripts, records and personal things of the composer, transferred to the museum fund from relatives and family members, including his grand piano, tail-coat and stick. On the second floor there is also a music library with a rich collection of sound recordings of the composer and a concert hall. The music library is rich in pearls of world and Armenian classical music. The magnificent concert hall often hosts cultural events, festivals and unforgettable musical evenings, contests, meetings with famous cultural figures.
Admission: 500 AMD (excursion in Russian, English - 2500 AMD)
Opening Hours: Monday-Friday 11:00-16:30, Saturday 11:00-16:00
Address: Yerevan, Zarobyan st., 3
Phone: +374 10 58 94 18; +374 10 58 01 78; +374 10 52 26 91
E-mail: a_khachaturyan@mail.ru
Get acquainted with our tours to Armenia and visit other no less unique sights of the country!
Thank you! You have succeeded your payment. Our tour coordinator will contact you the nearest working