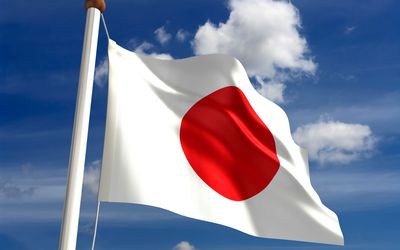 Today we present you an interview with the ambassador of Japan in Armenia Taguchi Eiji who gave a positive evaluation of the tourism industry of Armenia and notes that the country is considered an attractive tourist destination for Japan citizens.
-Do the citizens of your country consider Armenia as a touristic destination?
-I think Armenia is a very attractive travel destination with its beautiful land, rich history and culture, delicious national food like dolma, khashlama, kyufta, wine, kind and friendly people. That is why I am very happy to have an opportunity to live and work in Armenia to strengthen the friendship between our countries. Though there is no direct flight from Japan and it takes a rather long time to come here, for Japanese people Armenia is definitely worth visiting. I know that practically every Japanese who once visited Armenia is in love with the country. We will do our best to let Japanese and Armenian people know the charm of each other's country because visiting and knowing each other directly is the best way to promote mutual understanding and friendship. I would like to note that long-awaited Embassy of Japan opened in Yerevan in January this year and that we can now provide necessary assistance to the Japanese people visiting Armenia. It is also a great advantage for Japanese citizens that they can acquire Armenian visa on arrival at Yerevan airport
-Do they feel safe in Armenia?
-Japanese government advises our citizens not to visit areas along the border with Azerbaijan because of the conflict. But in other areas of Armenia I think if Japanese people take normal safety precautions, they can travel without problem. As I said Japanese tourists, when they are in trouble, can seek necessary assistance in our embassy but so far there has been no such case.
-What negative feedbacks or complaints do you usually get?
-Armenia is full of charm and people are kind, so I think there is little problem in traveling in this attractive country. But I think it would be more convenient and pleasant for tourists if the road conditions are better, public transportation is easier to understand and use and if the restaurants are divided into smoking and non-smoking areas. I hope a good guidebook of Armenia will be published in Japan.
-Which regions or sights in Armenia are the most favorite for the citizens of your country?
-Since I arrived in Armenia as the ambassador of Japan in June this year my wife and I have been to not all but many attractive tourist sites. Among them the places that impressed us most were Ejmiatsin, the spiritual center of Armenians living all around the world with its museum of precious exhibits, Khor-Virap with its magnificent view of snow peaked Ararat, the Temple of Garni which witnesses pre-Christian Armenia, amazing Geghard monastery carved in a rock,Sevan, the beautiful and largest lake in Caucasus,etc. These wonderful historic sites and picturesque scenery are found only in Armenia, so I would like to recommend Japanese people to visit Armenia and see this attractive country with their eyes.
The interview was organized by AraraTour in cooperation with Lia Khojoyan
To get acquainted with other interviews with foreign ambassadors click here.
Thank you! You have succeeded your payment. Our tour coordinator will contact you the nearest working