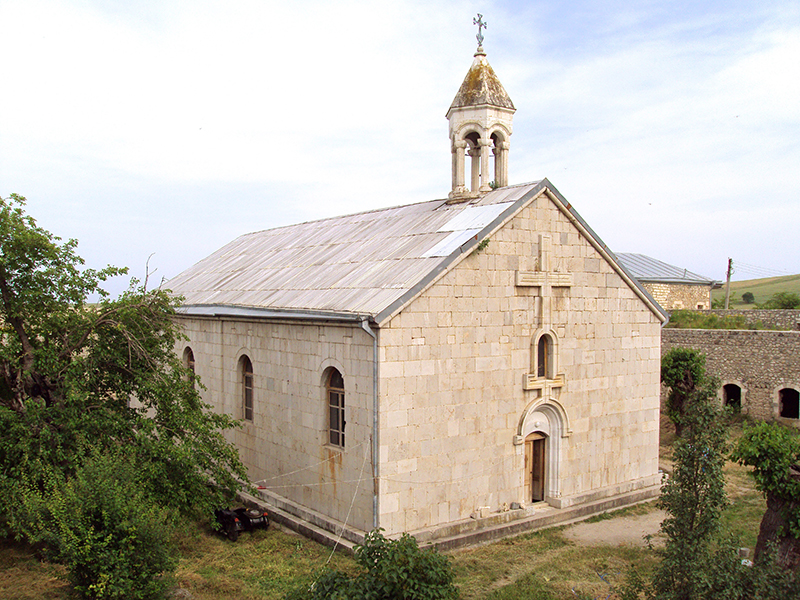 Amaras Monastery is located between the mountains Hazaz and Lusavorich, near the village of Sos, Artsakh. The history and construction of the monastery are connected with the name of the King Trdat and Gregory the Illuminator.
The historian Pavstos Buzand in his work "The History of Armenia" tells how King Trdat began building churches throughout Armenia. One of the first churches was founded by Gregory the Illuminator in the IV century, and his grandson Bishop Grigoris completed the construction.
In the V century, Mesrop Mashtots, the creator of the Armenian alphabet, opened the first school in Amaras, thus initiating the spread of the Armenian alphabet across the country. In a short time, the monastery became one of the main religious, cultural and educational centres of Armenia.
The monastery complex was repeatedly destroyed during the attacks and was restored, and despite difficult times, Amaras was always an important centre where rare manuscripts were created and kept. And only in the XIX century people left Amaras.
The main building of the monastery complex is the three-nave basilica of St. Grigoris. The tomb of Grigoris is under the altar of the church. The tomb is interesting and valuable in terms of architecture. By the structure and the details of the tomb, it is possible to characterize medieval buildings, in particular, memorial buildings of Armenian architecture.
On the territory, there are also residential premises and refectory. The complex is surrounded by high defensive walls, in the corners, the walls are fortified with towers.
Get acquainted with our tours to Armenia and visit other no less unique sights of the country!
Thank you! You have succeeded your payment. Our tour coordinator will contact you the nearest working