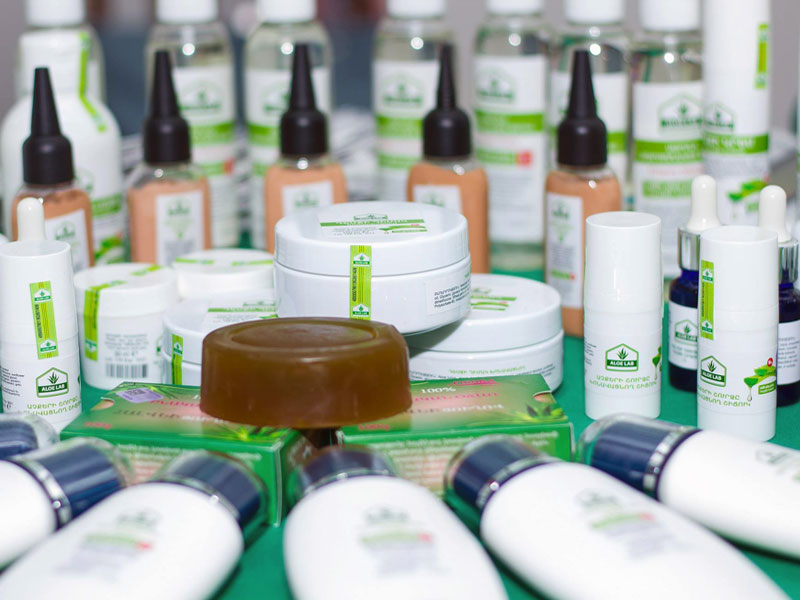 In Armenia after 30 years of pause, the cultivation of aloe (which has been used in medicine for more than 3000 years) was recrudesced in 2013 in the village of Gay, Echmiadzin. Karapet Avagyan, who has been engaged in the production of flowers for many years, got an idea to create something new and decided to deal with the development of aloe plants, which is not so typical for the climatic conditions of Armenia. Despite of difficulties and the lack of information and experience, Avagyan didn't give up and went to the end. After a long effort and study he went to Iran to bring the seedlings. Later Iran also invited advisers to exchange experience and learn more about the nuances of the case.
After a series of state-sponsored programs, the persistent businessman finally won his grant. According to him, he needed the patience to have success, as the aloe cultivation implies a long process - in average 3-5 years are required to harvest the first crops. Thanks to Karen Avagyan and his mother Olga's patience and diligence, it was possible to get the first plants in 3 years. At first, the main goal was to sell the seedlings, after which the businessman decided to deal with cosmetic production. In 2017, he founded Aloe Lab cosmetic products, the main component of which is Aloe's natural juice (50-70%).
According to Avagyan, at first, people were skeptical about his products, but over time 40 kinds of skin and hair care products were created and several specialized stores were opened in Yerevan. Moreover, his program has already begun to be studied in Ukraine and Germany.
According to Avagyan, success in any business can be achieved with diligence and faithfulness to your own ideas.
Contact Information
Tel. +374 93 630 044
Thank you! You have succeeded your payment. Our tour coordinator will contact you the nearest working