For centuries Kyrgyzstan was a bridge that connected the trading route of Silk Road from east to west. Today the country and particularly Bishkek is a "visa capital" for travellers to Central Asia.
There are a few destinations on the globe that are pure and free of the thousands of tourists and Kyrgyzstan is A country where you can enjoy the solitude. Not much is known about the country, but what we do know is that Kyrgyzstan is all about natural wonders. You will have a chance to admire the beauty of celestial mountains, the vast lands of Pamir and of course unimaginable views of majestic Tian Shien. Adventure travel in Kyrgyzstan means picture-perfect views of mountain lakes and rivers, pristine valleys, wildlife and rich flora, the lifestyle of nomads and, finally, the feeling of freedom and total happiness. In search of all the wonders of Kyrgyzstan for adventure travel, we have come across some really impressive places to visit.
Adventure Travel in Kyrgyzstan: Horse riding around Lake Issyk Kul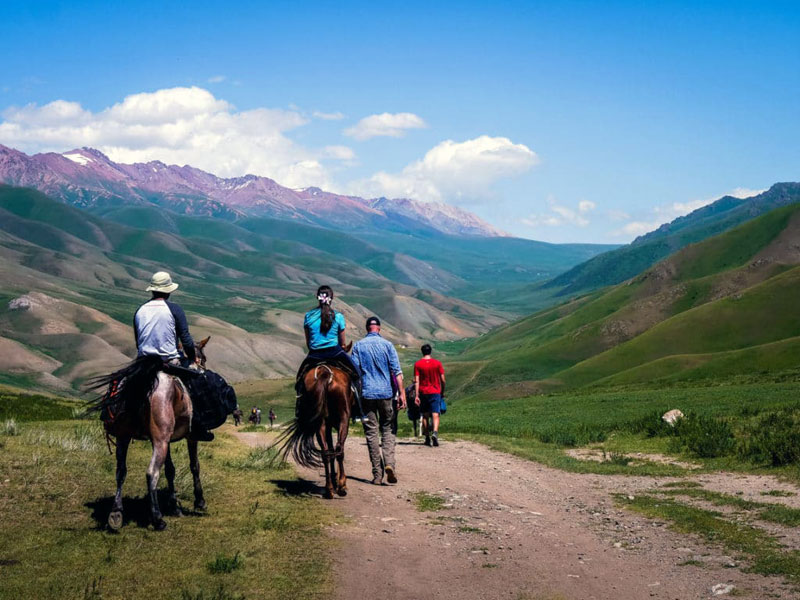 Kyrgyzstan is the homeland of some of the most beautiful lakes in the world but no one would deny that Lake Issyk Kul is one of the most unique natural wonders on earth. First, some facts. Issyk Kul is the seventh deepest lake in the world, second-largest and the tenth-largest lake by volume. It is so large that from north to south nature and landscapes change dramatically. Closer to the northern shore there are many resorts and it is almost always crowded while the southern part of the lake is wild; here you can be the part of nomads, watch eagles hunting and of course enjoy those unrealistic scenes of canyons, waterfalls and mountains.
There are so many interesting activities on Lake Issyk Kul like trekking in Skazka canyon, be part of the ancient tradition of eagle hunting, yurt building workshop, visiting Barskoon waterfall and much more. From all popular activities, we have chosen horseback riding with nomads, the best way to live the life of nomads for a short time. Horses were part of the lifestyle of nomads for centuries and even today the great part of the population is living the life that they used to in the times of Silk Road. Tour around Lake Issyk Kul and the attractions, horse riding and overnight in a yurt will be the best experience.
Adventure Travel in Kyrgyzstan: Rafting on River Chu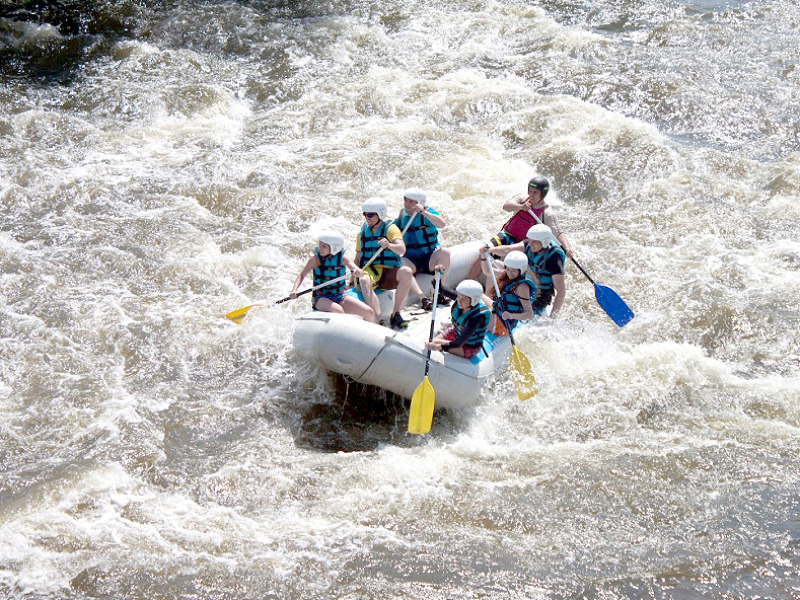 River Chu that starts in the Tian Shan and flows through Kazakhstan and Kyrgyzstan is the best destination for extreme sports. The total length of the river is 1067km with a basin of 62,500square km, it flows through the Boam Gorge, Chu Valley and disappears in Moyynqum Desert.
Rafting on the river is possible both on whitewater and rough water. For summer rafting Chu Valley is a wonderful choice. With the length of 19 km and the difficulty level of class 2-3 rafting will start from quiet sections and get more intense with rapid flaws and fast even extreme current. Boam Canyon is the most interesting part of the river for rafting. Huge rocks, crazy rides of class 4 are suitable for professionals.
Adventure Travel in Kyrgyzstan: Trekking in Ala-Köl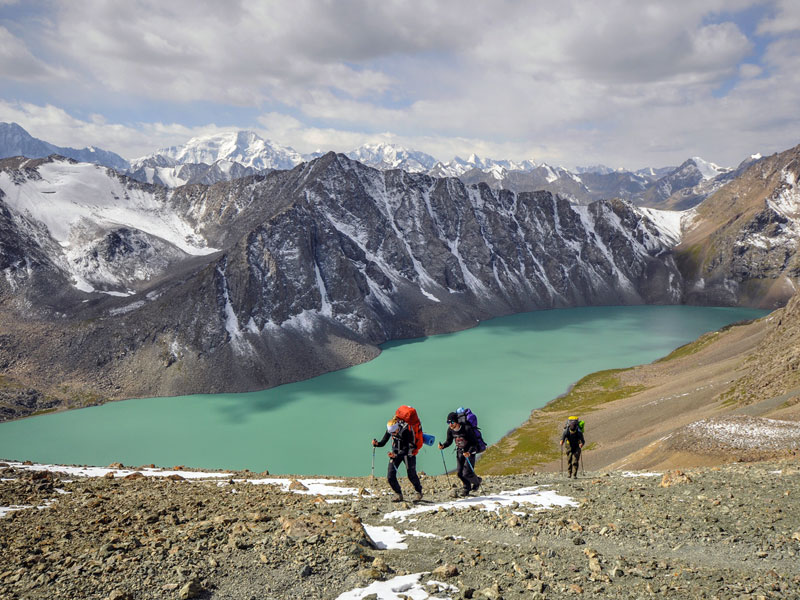 The whole territory of the country is perfect for hiking. Just drive out Bishkek and you will find hundreds of tracks with beautiful views. Still, from all available routes, we have chosen the trekking route to Ala-Köl lake. The trekking may be of one day or two days depending on your skills. Two-day hiking starts in Karakol Valley and leads to Ala-Köl lake. 16 km along the Karakol river takes you through rocky trail with the views to die for. Overnight in a traditional yurt will be a great experience for the lovers of authentic lifestyle. The second half of the route winds upwards for 3500 meters through the forests and along blue streams with green pastures. Finally, there appears a tiny turquoise spot that gets bigger and bigger and turns to a true pearl when you reach it. Ala-Köl looks like a silk cover spread right in the middle of rocky peaks of Ala-Too Mountain Range. In fact, this view is one of the notions that it is better to see once than to hear about it a thousand times.
Once you are ready to say goodbye to breathtaking views of the mountains and lake it will be time to continue hiking to Altyn-Arashan hot springs or Golden Spa. Natural springs are part of the Arashan State Nature Reserve, home of rare snow leopards. The temperature of sulphur springs may reach up to +50C. For its healing properties, the water is used to treat diseases of cardiovascular, endocrine, nervous, musculoskeletal systems, etc.
Choose the Tour to Central Asia you like most and we will organize your amazing holidays in 5 stans.
Thank you! You have succeeded your payment. Our tour coordinator will contact you the nearest working