The security of making payment through "AraraTour" online payment system
The payment system of "AraraTour" is provided by a subsidiary of one of the largest French banks - CREDIT AGRICOLE BANK. The company ACBA-CREDIT AGRICOLE exists in Armenia for more than ten years and is currently the second largest bank in the country and one of the most reliable. Making an online payment via Visa or MasterCard at AraraTour your payment is done through the ACBA web site. This online payment system is protected by 3-D Secure technology, which ensures maximum safety for those making an online payment. Within the technology, two services are provided: Verified by Visa and MasterCard Secure Code.
Verified by Visa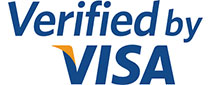 Verified by Visa is a service that allows Visa cardholders to make online payments on the Internet in real time, providing additional security operations. Through a simple checking process, Verified by Visa provides personal identification of the cardholder when making online payments. After confirmation of the authenticity of the cardholder, the online payment becomes secure. To activate Verified by Visa service for your card, as well as for more information, simply contact the bank issuing your card.
MasterCard SecureCode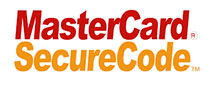 MasterCard SecureCode is a safe way to commit online payment by MasterCard, which is implemented by sending a one-time security code on the mobile phone of the cardholder and checking the code on the side of MasterCard. The Security Code provides your MasterCard with additional protection against unauthorized use wherever is supported SecureCode.